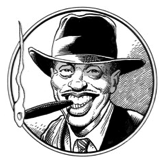 Awarded annually for
service to the field
of audio theater.
WILLIAM STOUT

Artist who created the cornucopia of Firesign character images used in this website.


MATTHEW BARTON

Curator and collector of audio for the Library of Congress, now including the Archives of the Firesign Theatre.
RENEE PRINGLE
for Artistry in Engineering.
TONY BREWER
, sound effects artist.